So I'm building a garage. We build our house 2007 and it took this long before I got my thumb out to build my garage. It is a garage in form of a building kit. 12 walls to put together + the roof in form of rafters (right word?) and studs ( used Google translate on this word too
).
The foundation we made at the time we build our house 2007 so it was already done, but I needed concrete blocks as a foundations for the wall. First I had to drill and fasten steal band as a safety so the wind don't knock the garage to hell.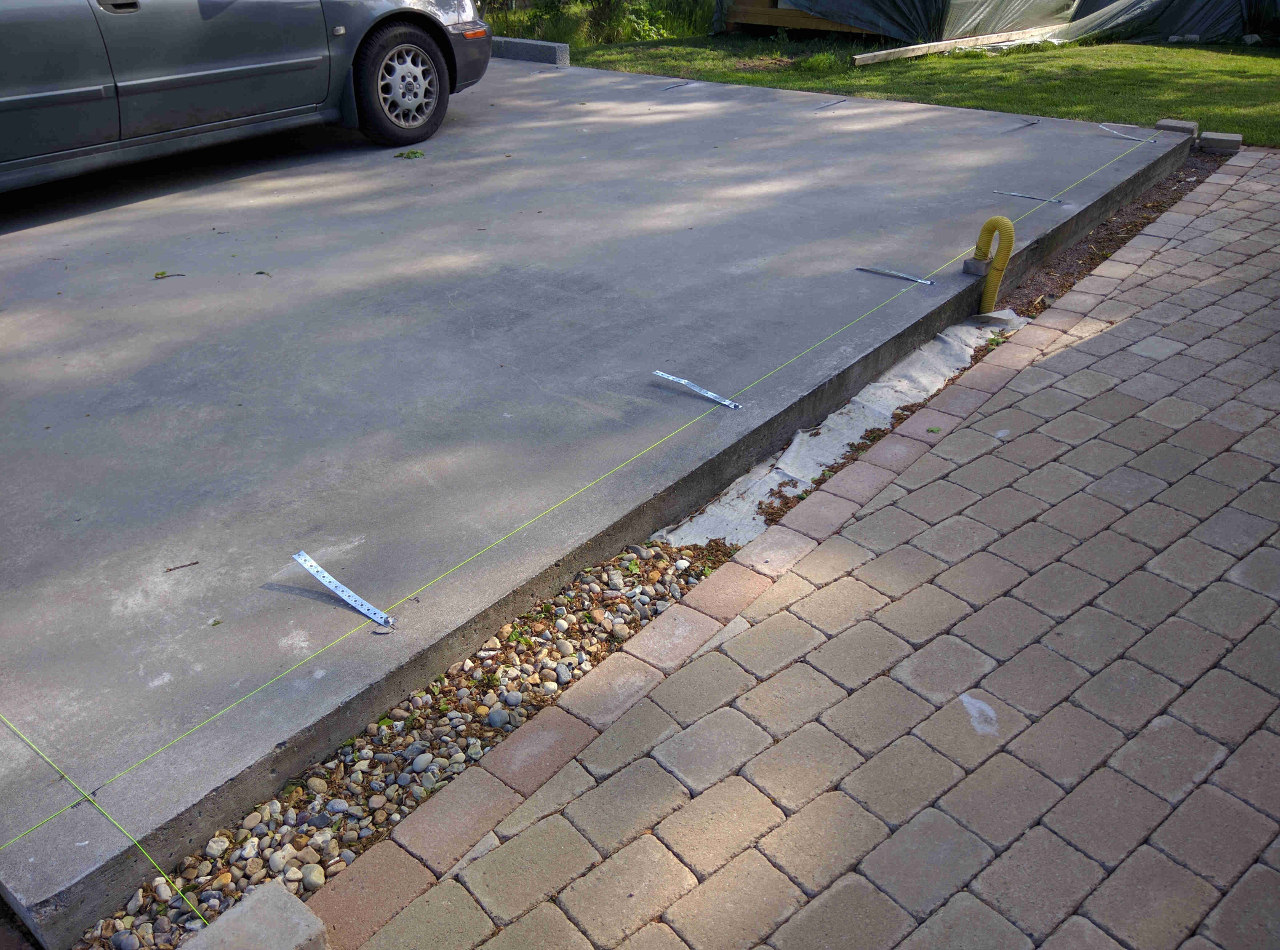 Then I had to use plaster (right word?) to fasten the blocks.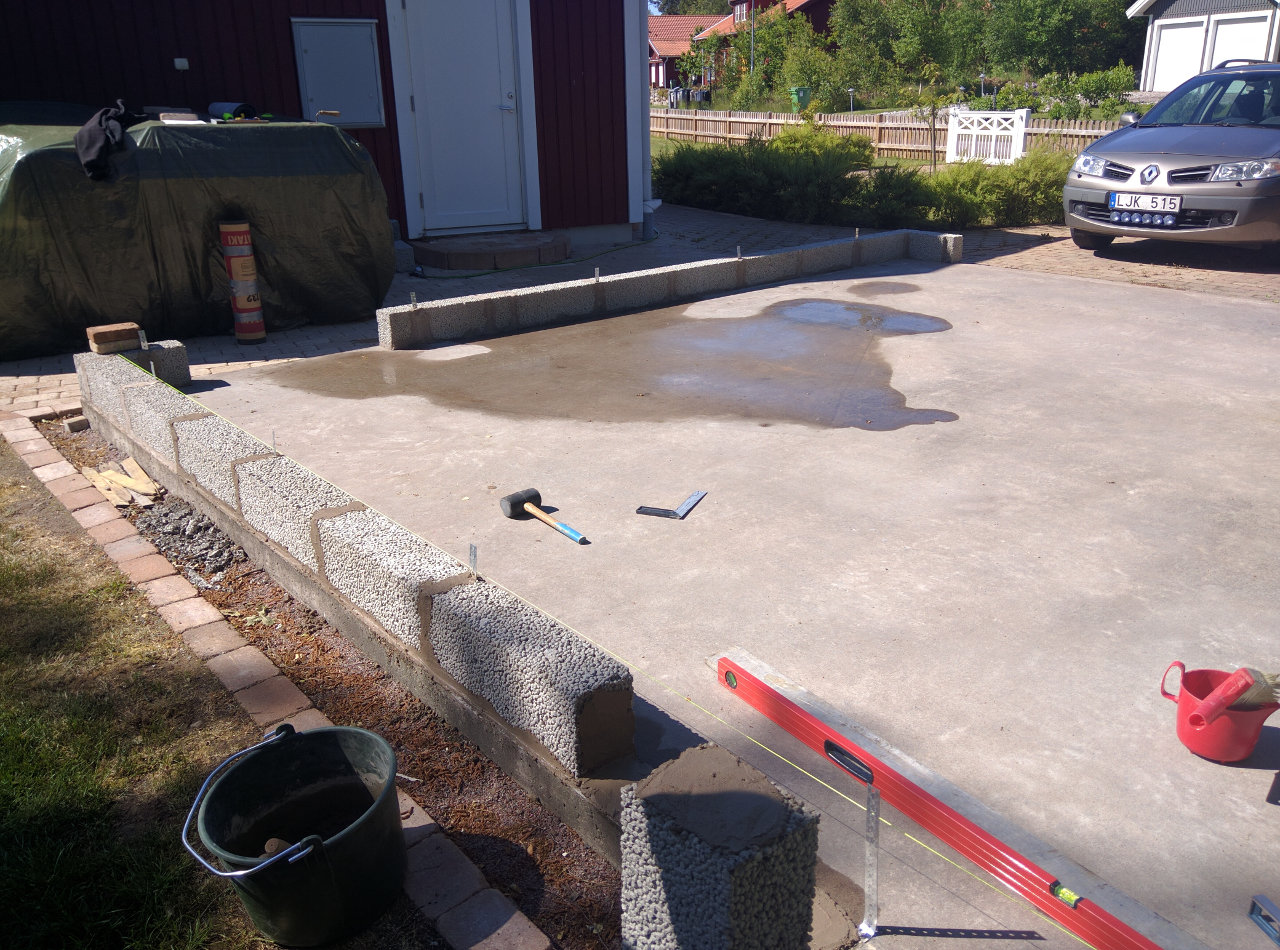 The garage comes as i said in form of a building kit. Here are a picture of some of them.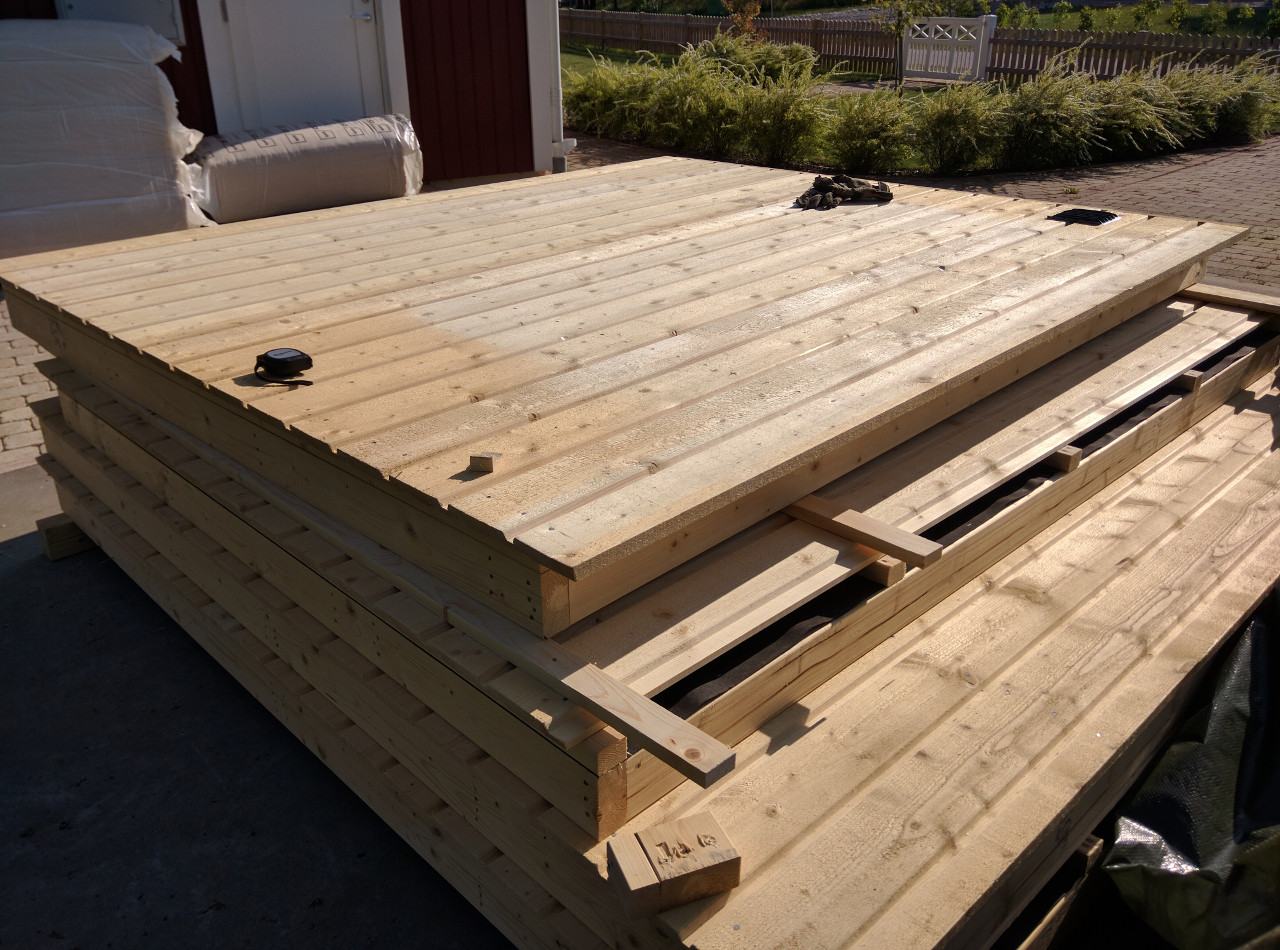 I ordered my garage with my measurement, but when I measured it they made it 30 cm too wide. The company took of course no responsibility. I had to shorten 3 wall modules myself. The two front walls and one back. Here is how it looks when I'm shorten them. Removing 3 inch nails without damage the wood is really tricky...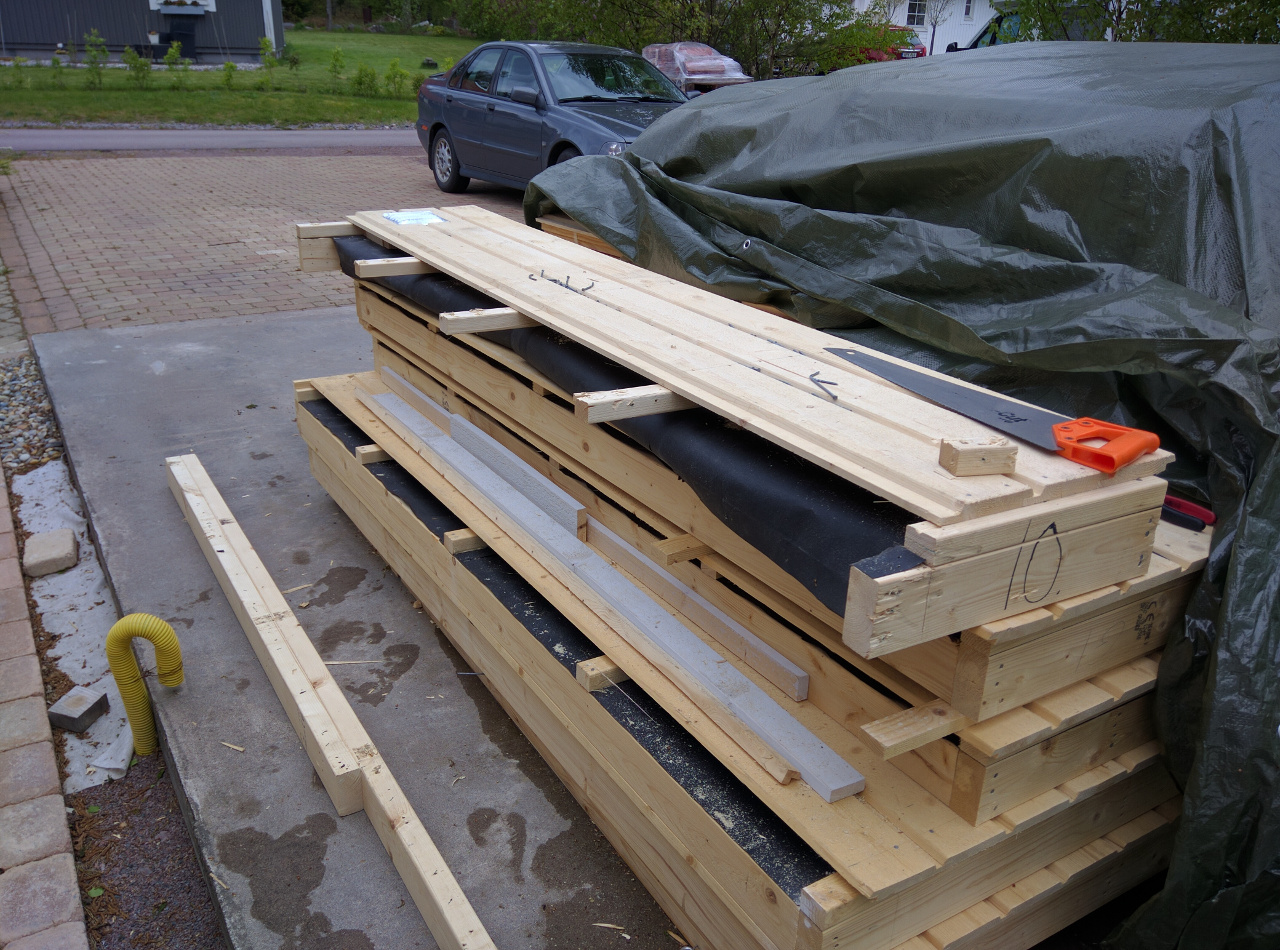 I forgot to take pictures of the wall coming together, but here, the walls has been put together (12 walls).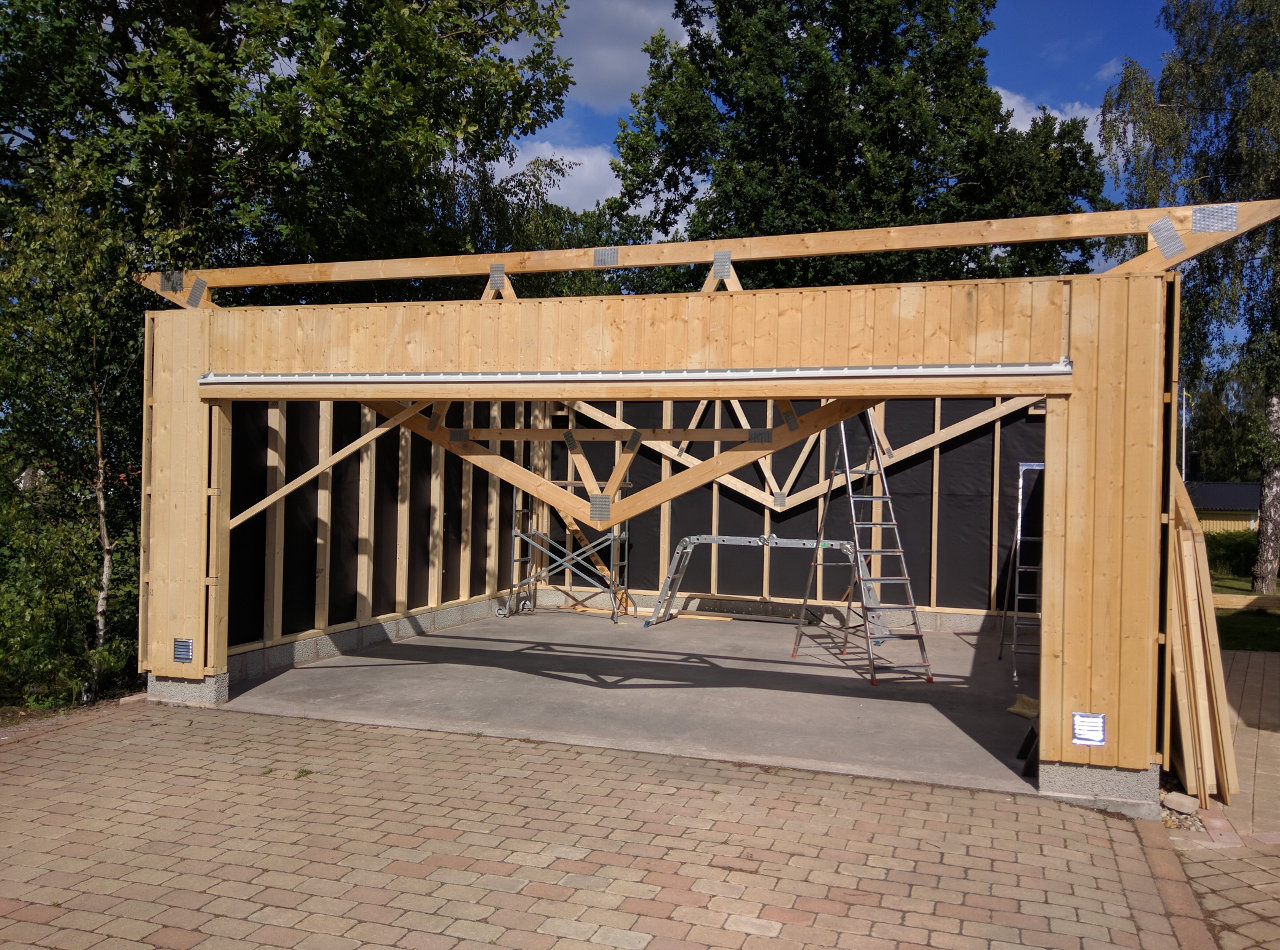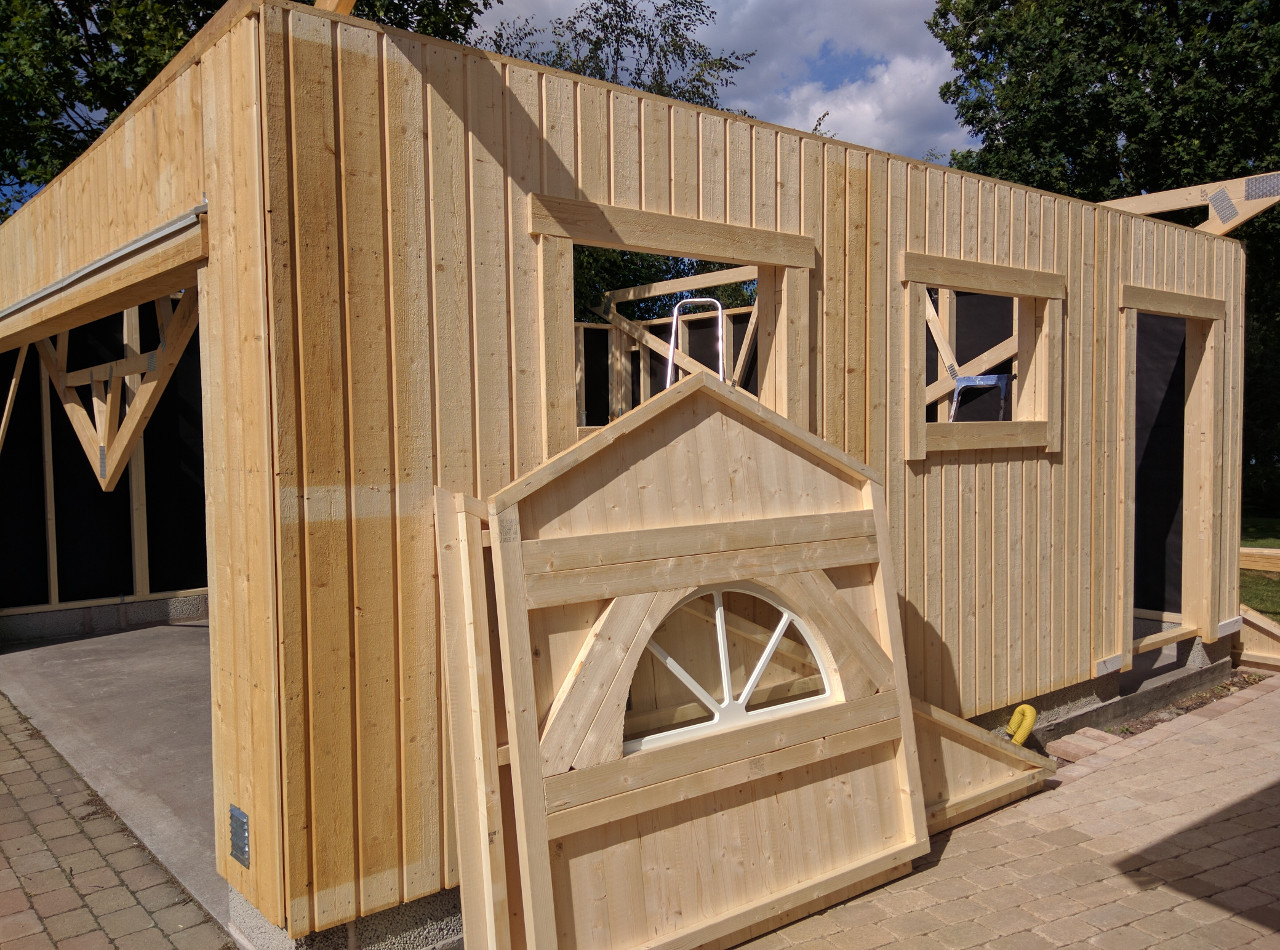 The walls is pretty heavy so i needed some help to lift them into place (Father in law and mothers partner.)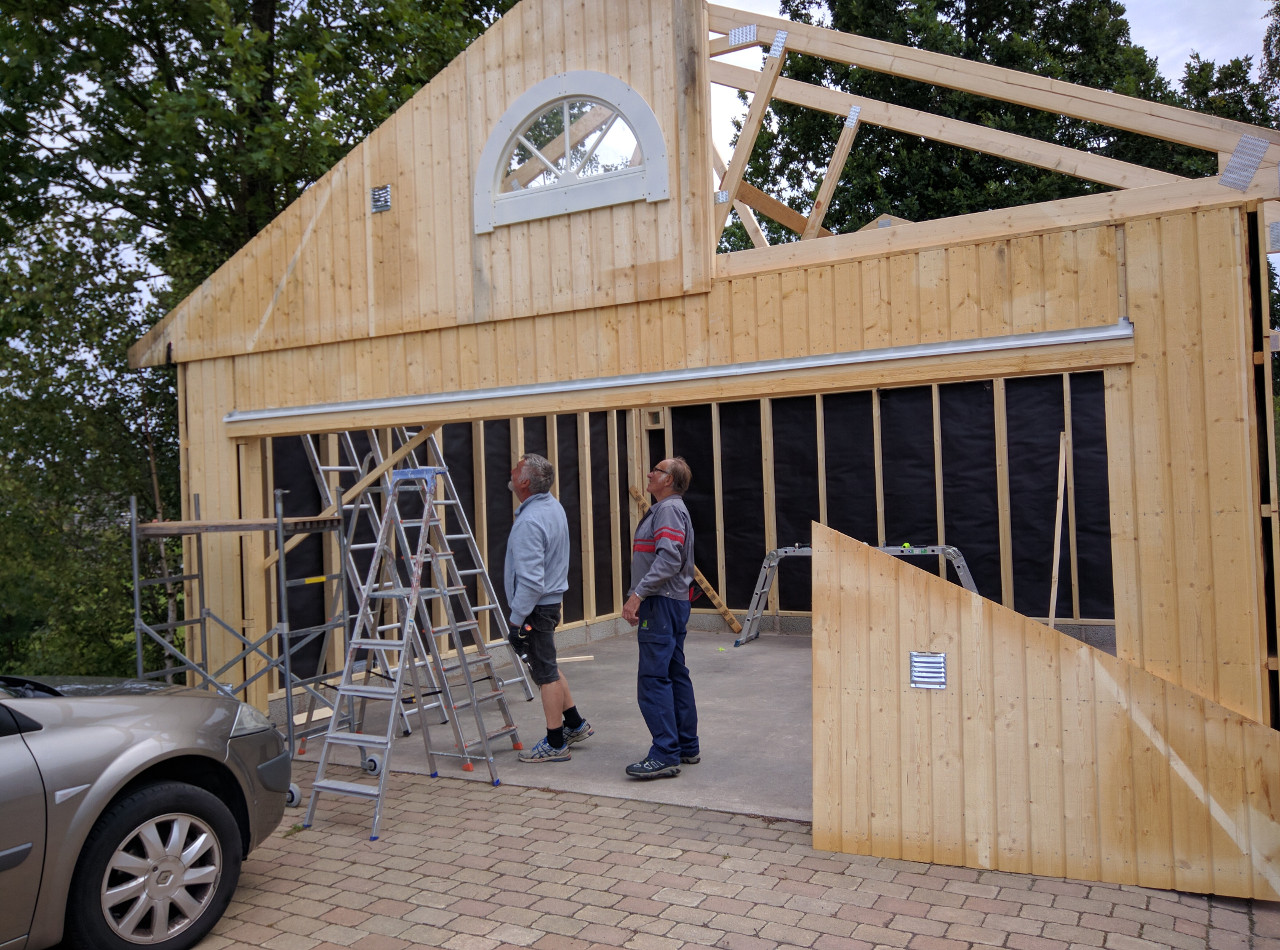 This is 2 days of work. We started at a Saturday morning and this is Sunday afternoon.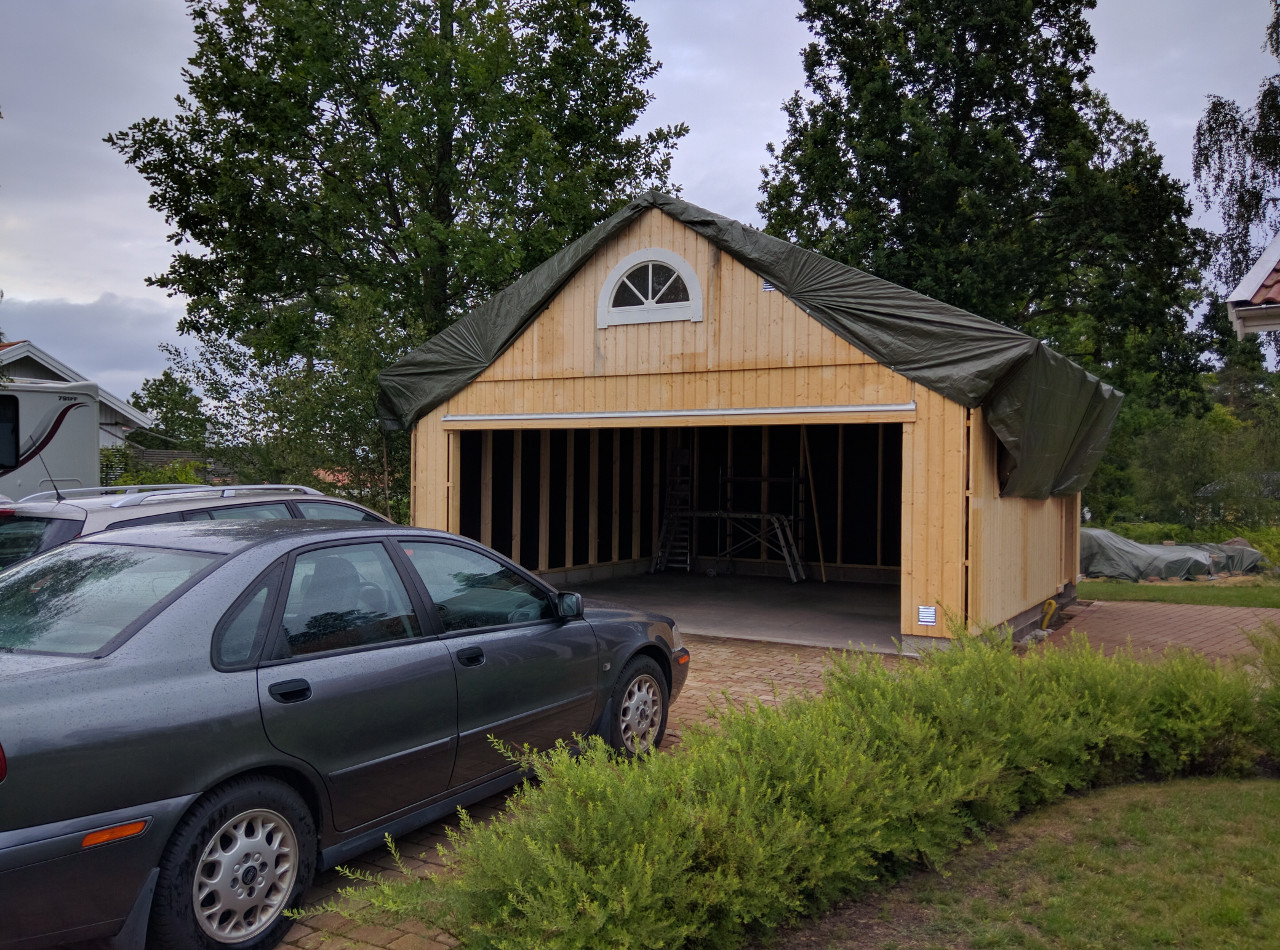 Look at the lawn! The garage has been lying there since May. I will fix it with new soil and grass seeds.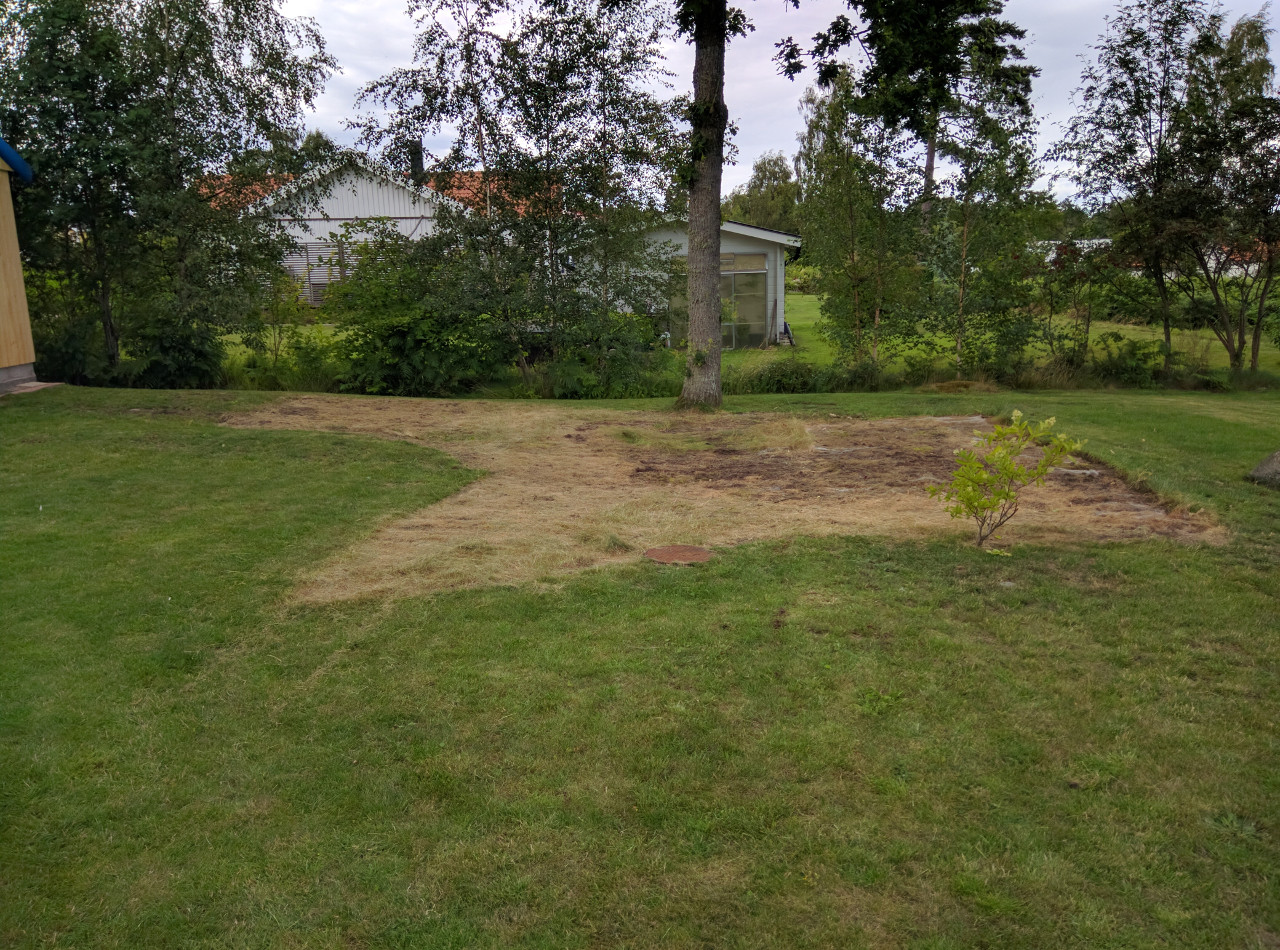 Time for the roof. I was surprised at first as there is no boards. Instead some sort of heavy-duty fabric. Seems this is a modern form of roof.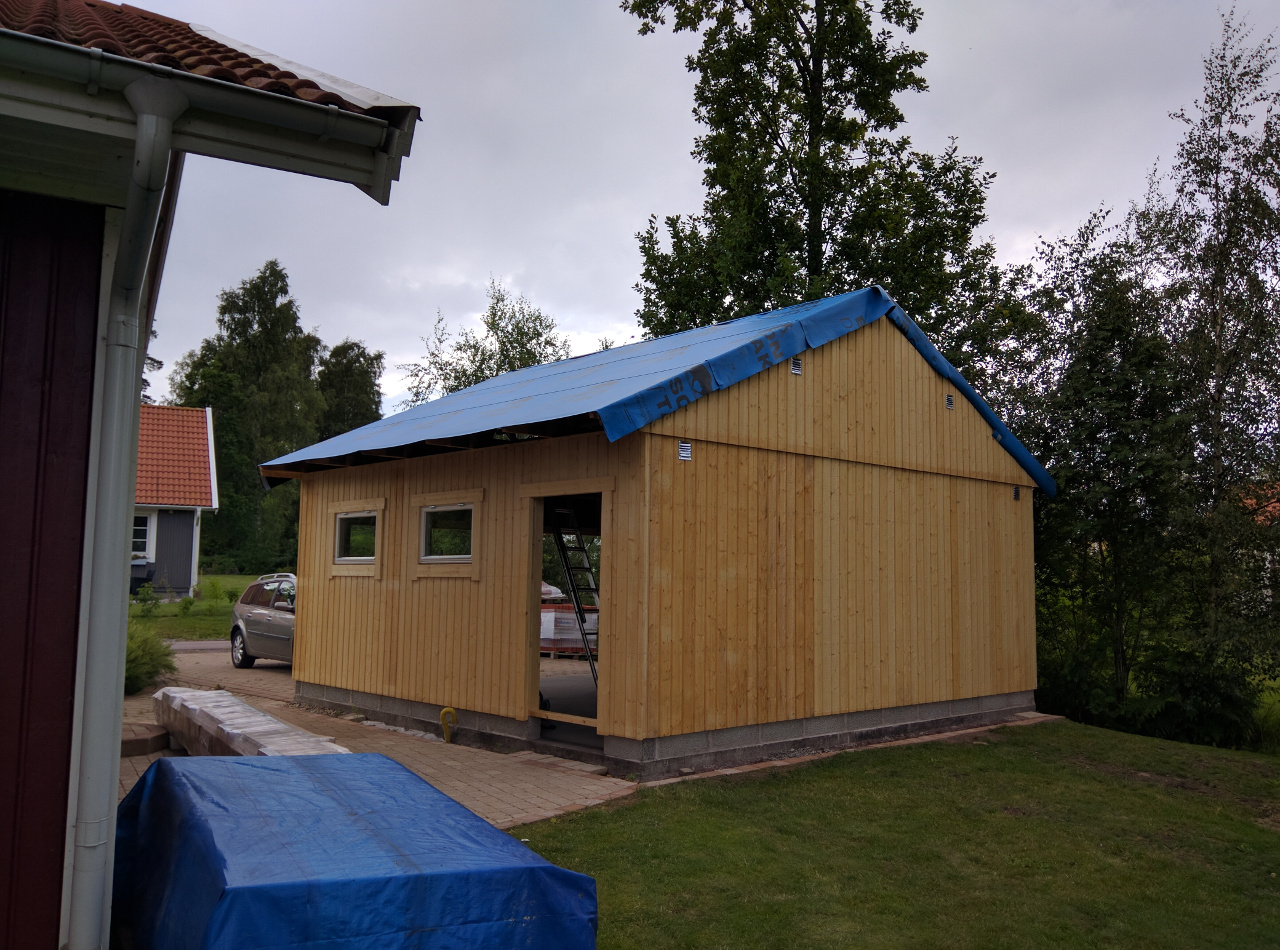 The studs is nailed on top of this.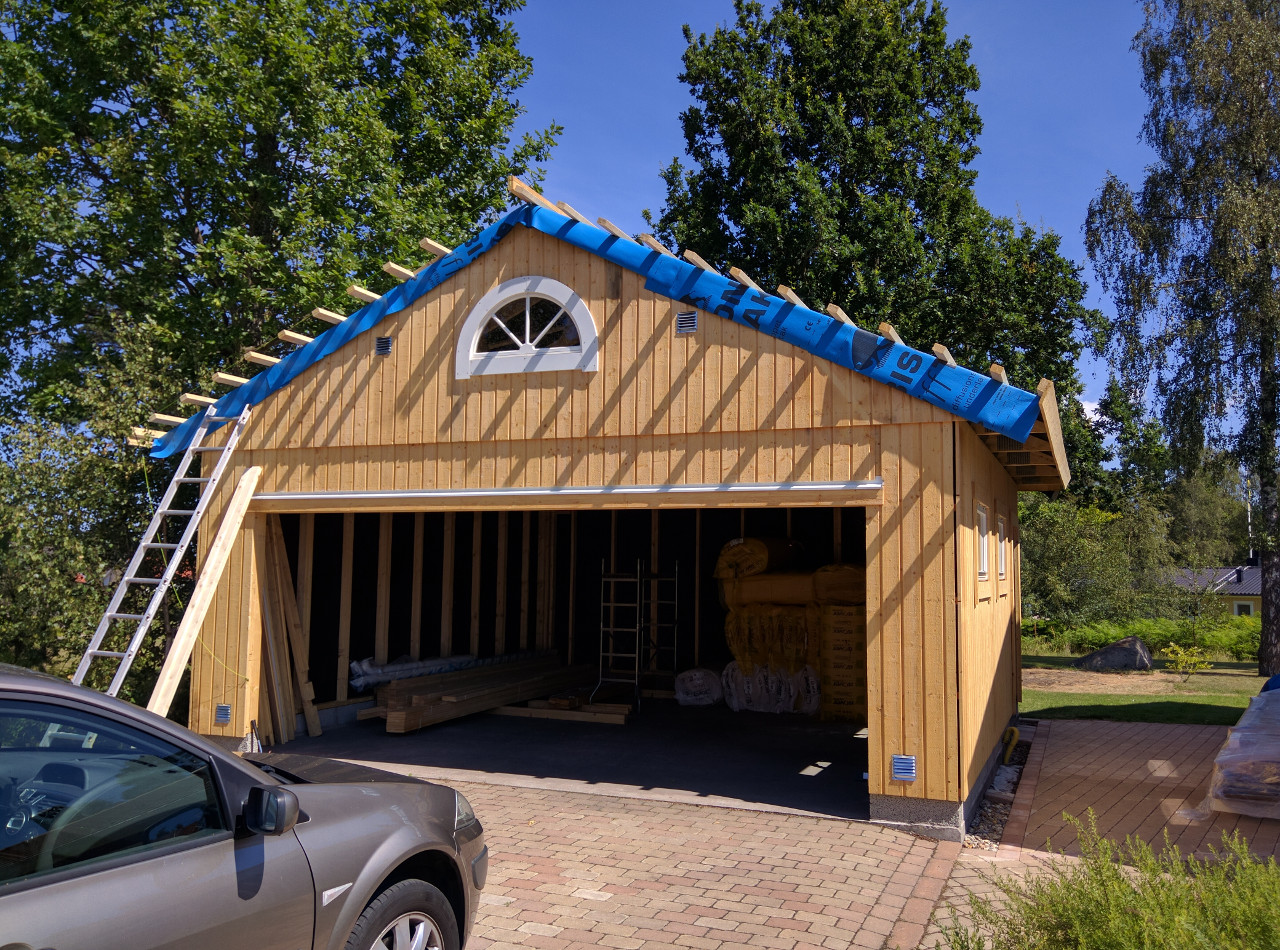 Verge boards (I think they are called)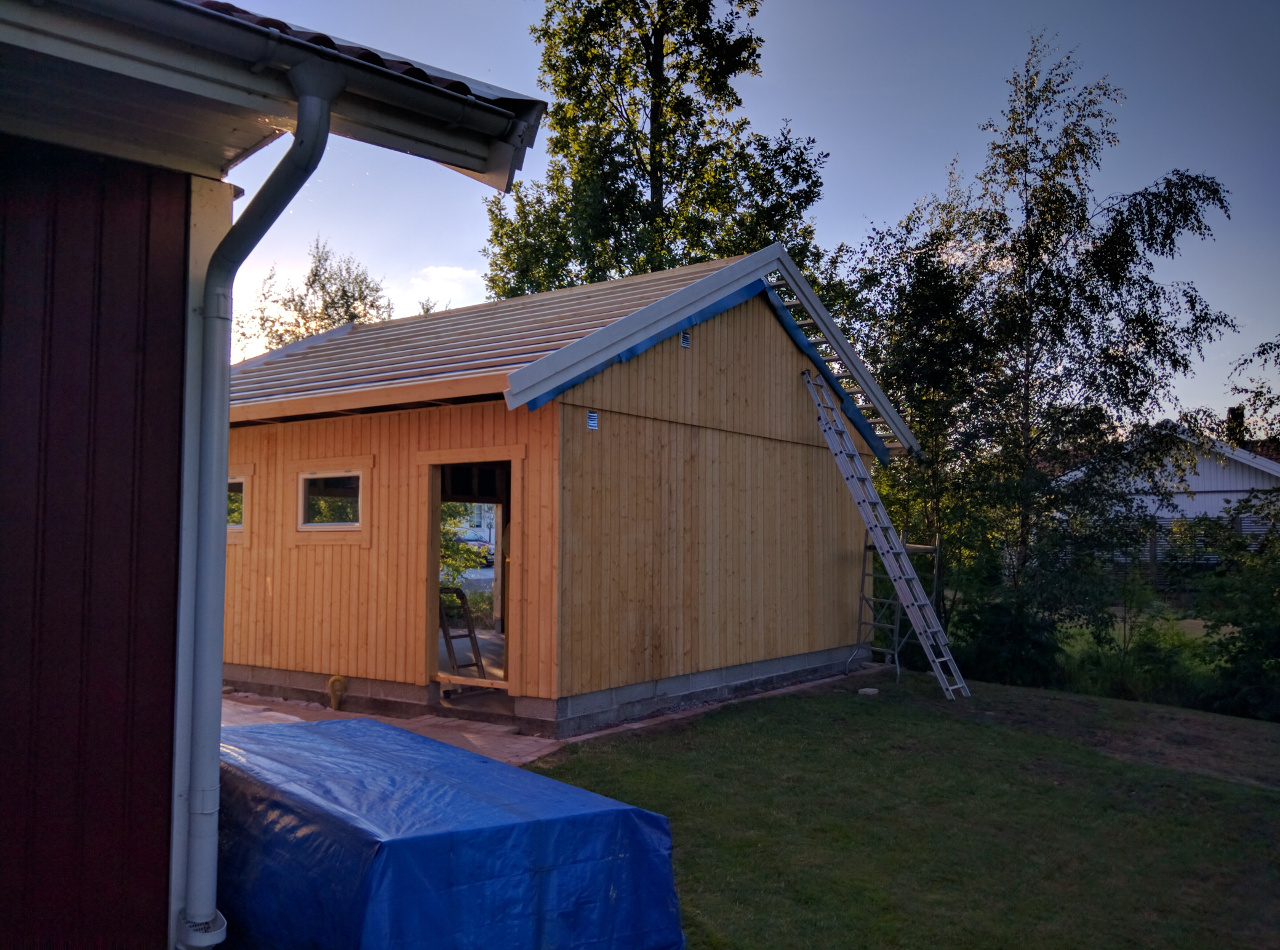 Time for roofing tiles. I choose the worst day mounting these. It was 30° that day. The total weight of the roofing tiles is ≈ 2 ton's. Some of the was broken from the delivery. DLS did it I think. Didn't matter though. There where more than I needed.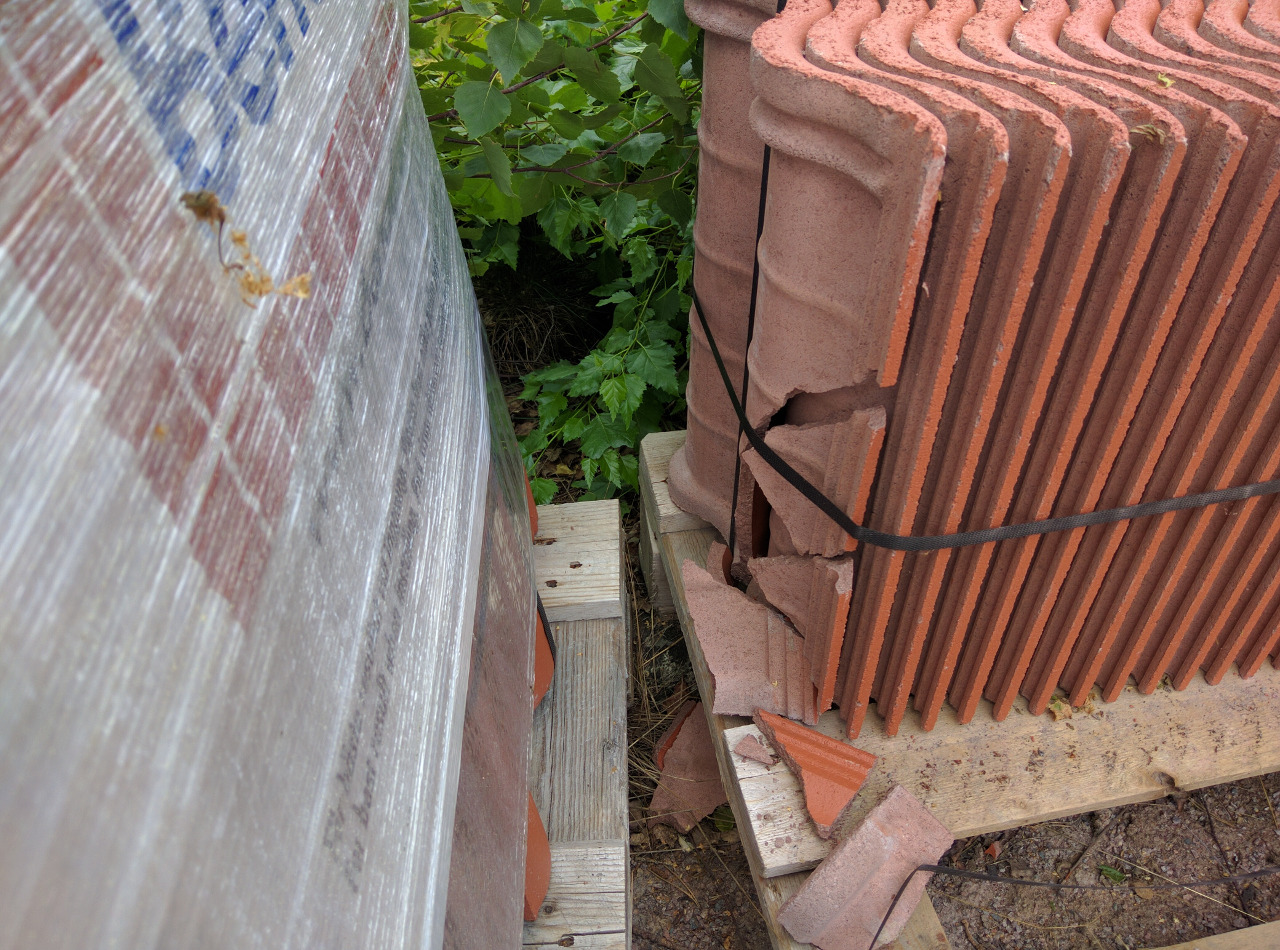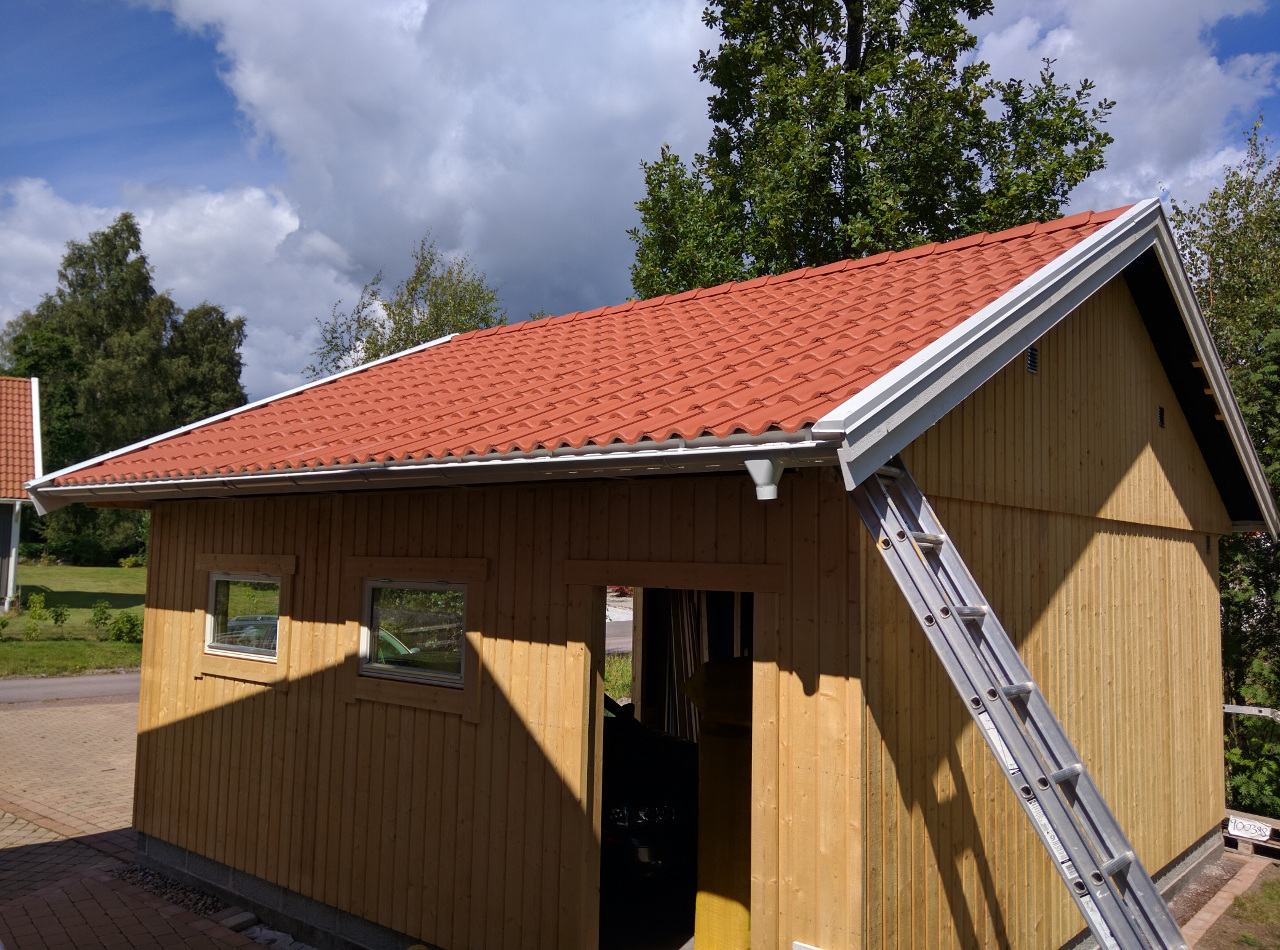 The garage port. Here it is still in its package. I actually moved this from the far end of the lawn by hand. Lifting one end at the time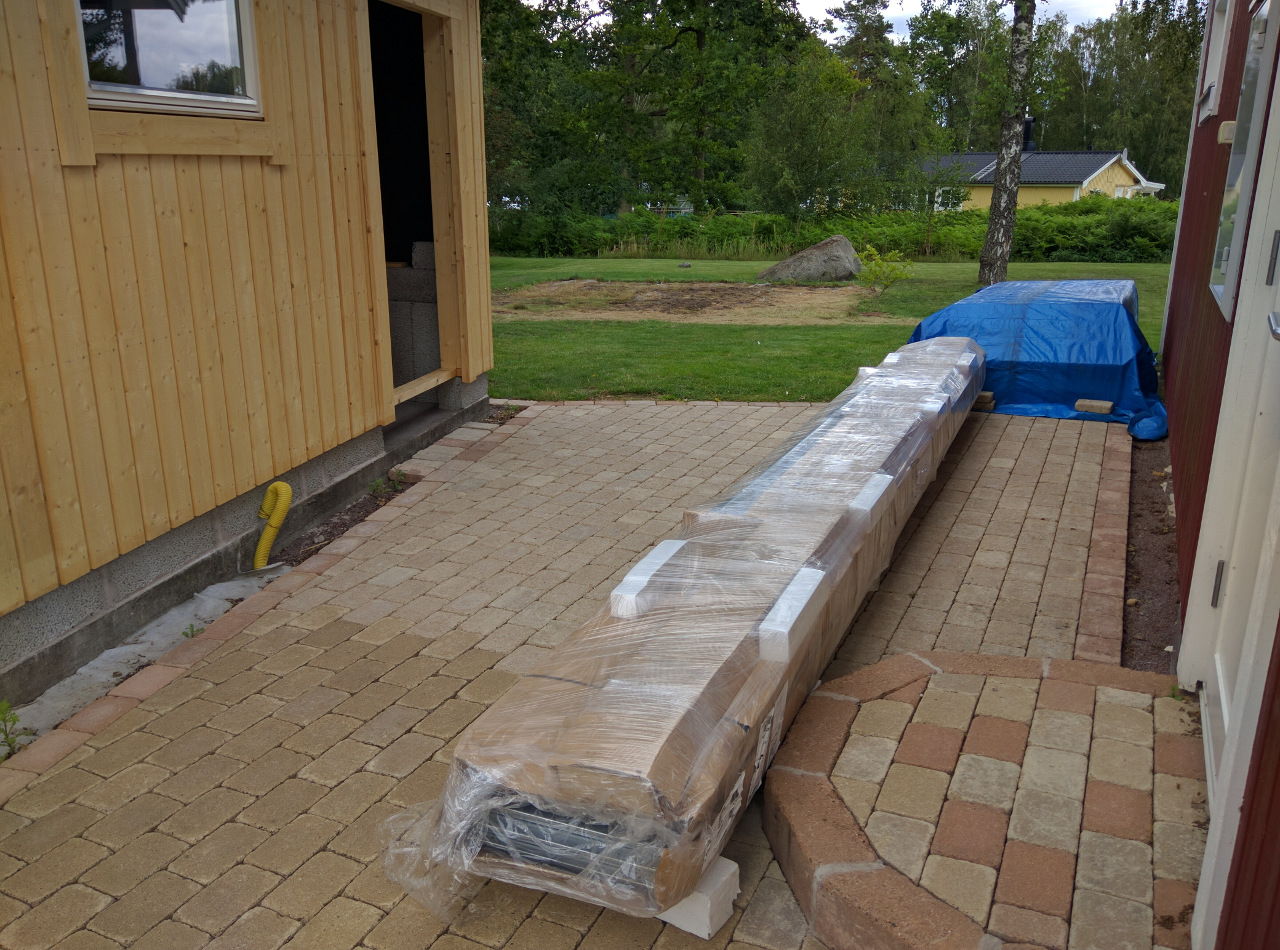 Again I forgot to take pictures. It was a bit complicated to mount the port even though I had a mounting description with pictures. I felt luxurious when I ordered the garage and decided I wanted a motor for the port
Anyway here is from the inside and from the outside. The door is also mounted here.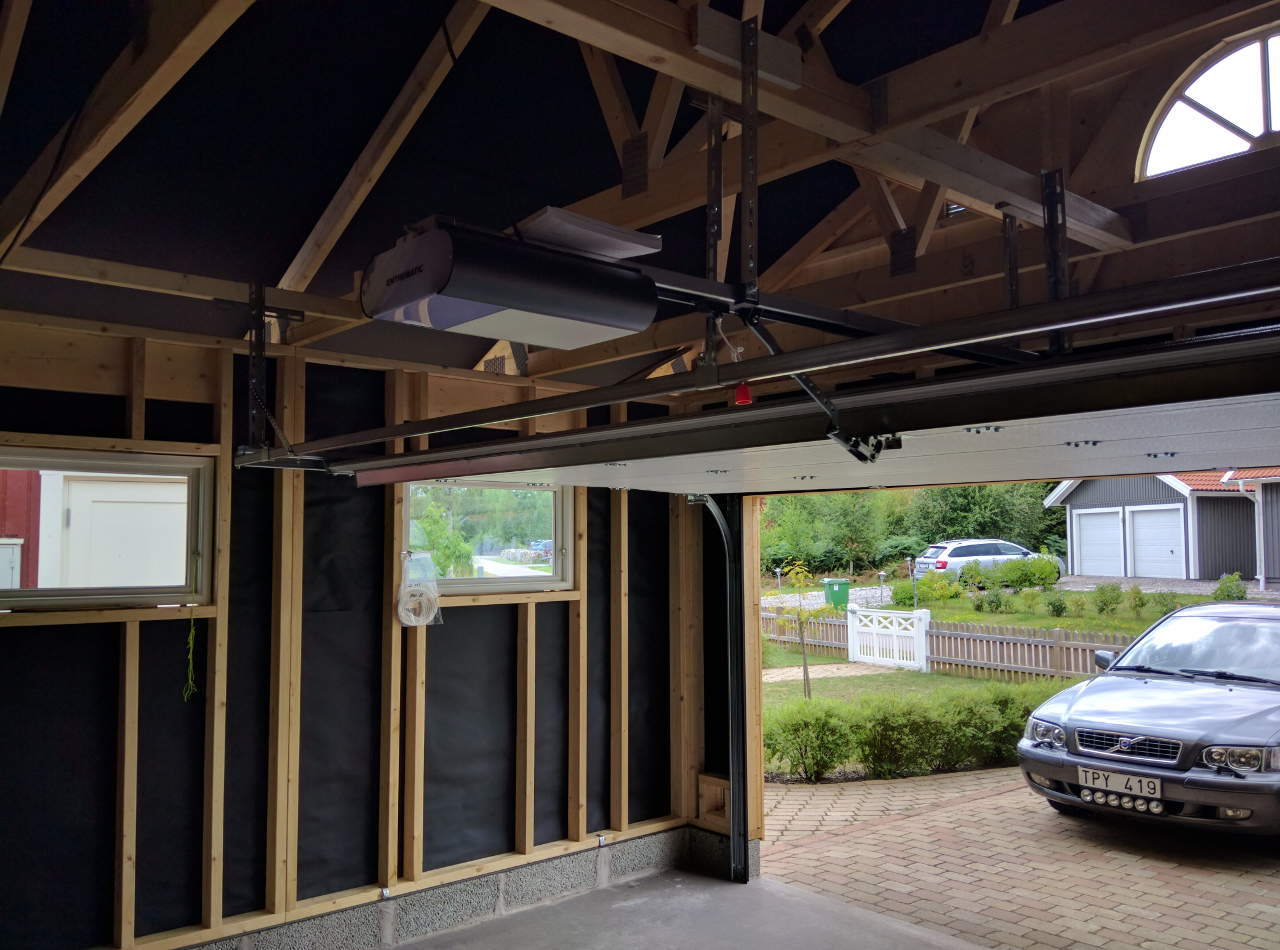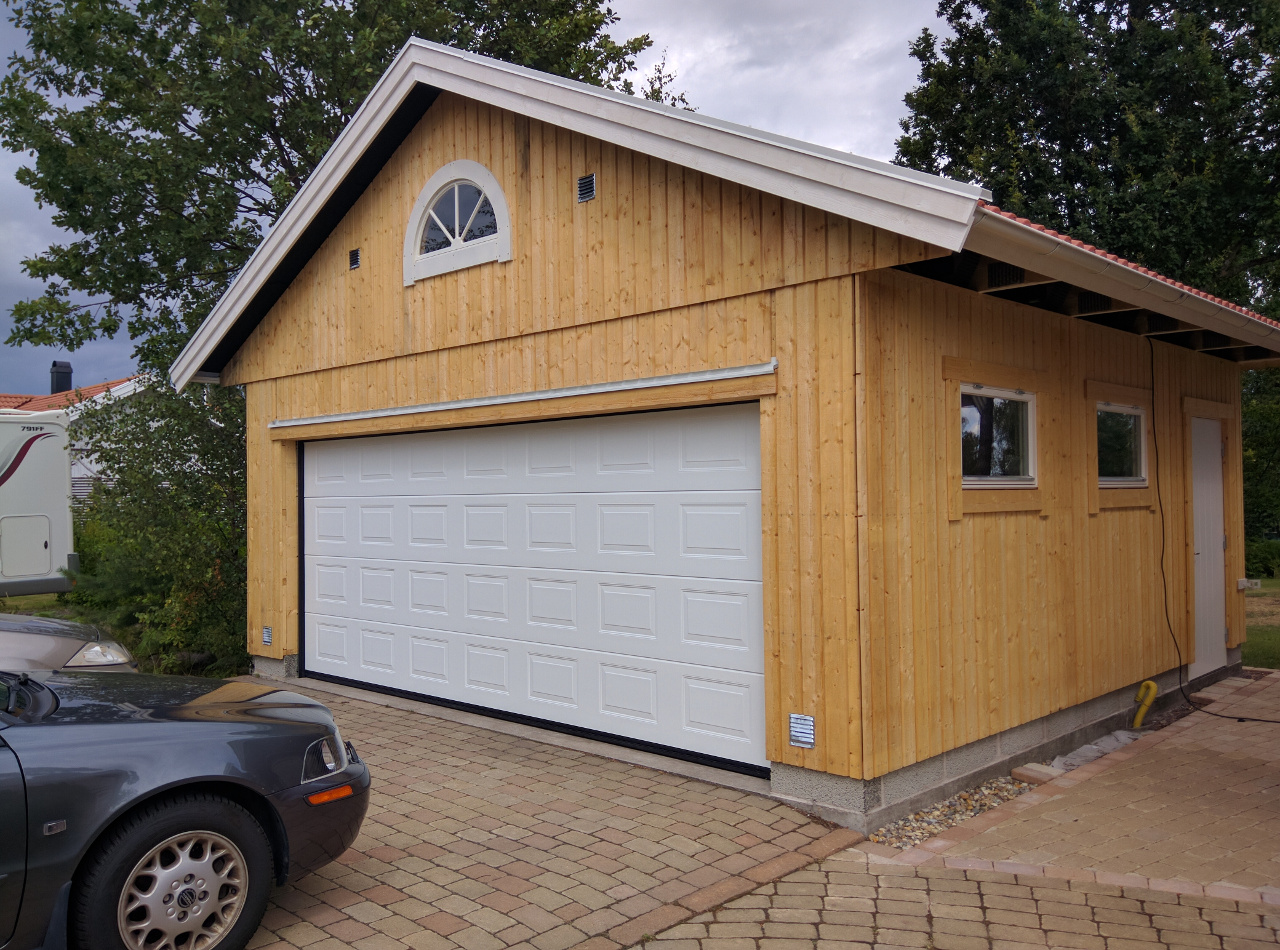 Time for painting. Its going to be red and white as my house. Painting is so god damn boring... There are boards which I will fasten underneath the roof and there are boards around the door and windows, the corners etc. They is going to be white. Its easier to paint them before mounting them. There are 40 boards for underneath the roof and I paint them 3 times. In this picture I'm painting the last layer white and I almost committed harakiri by boredom.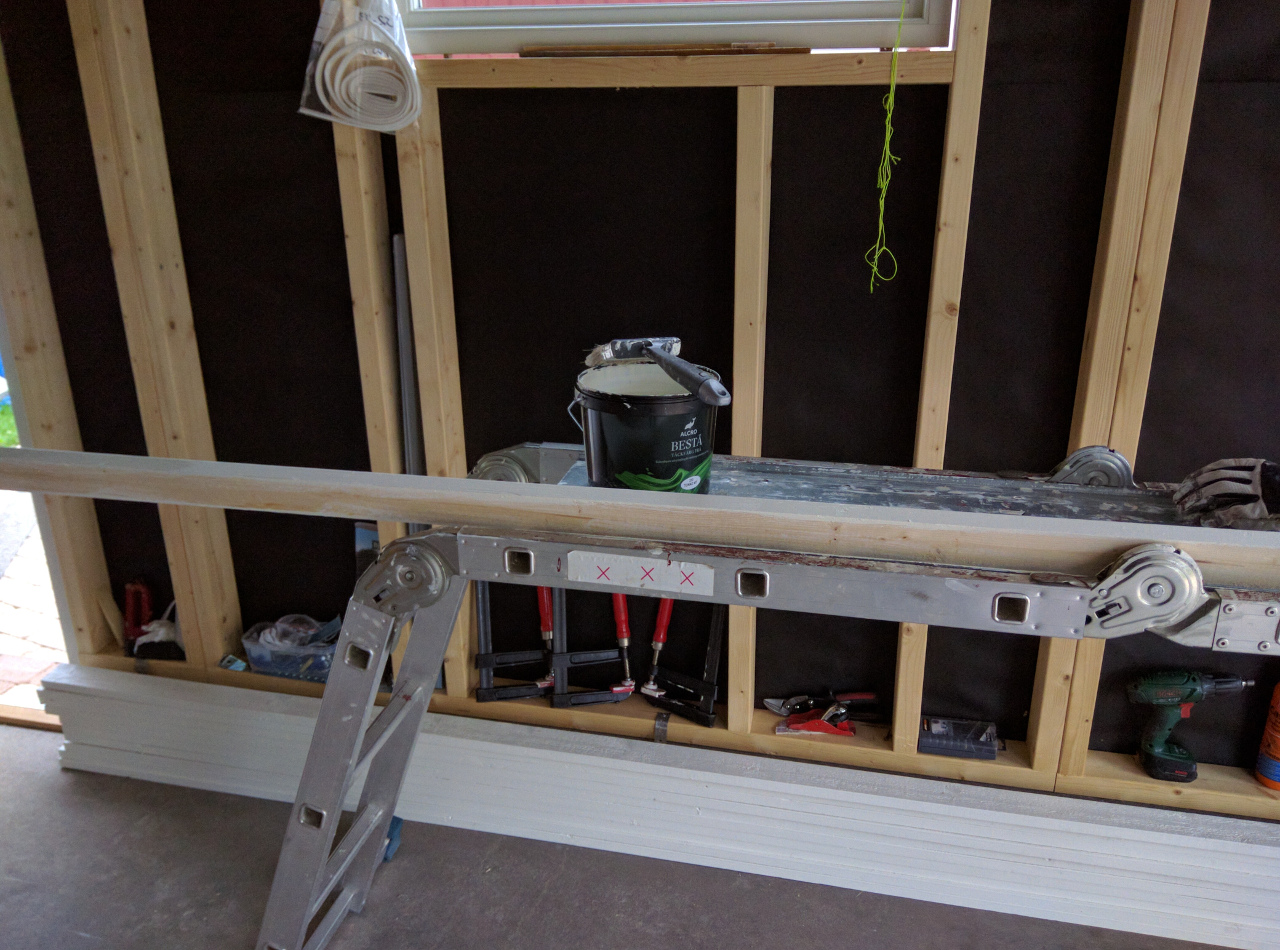 First coat of red. This is where I am now. So it will take some time before I update this.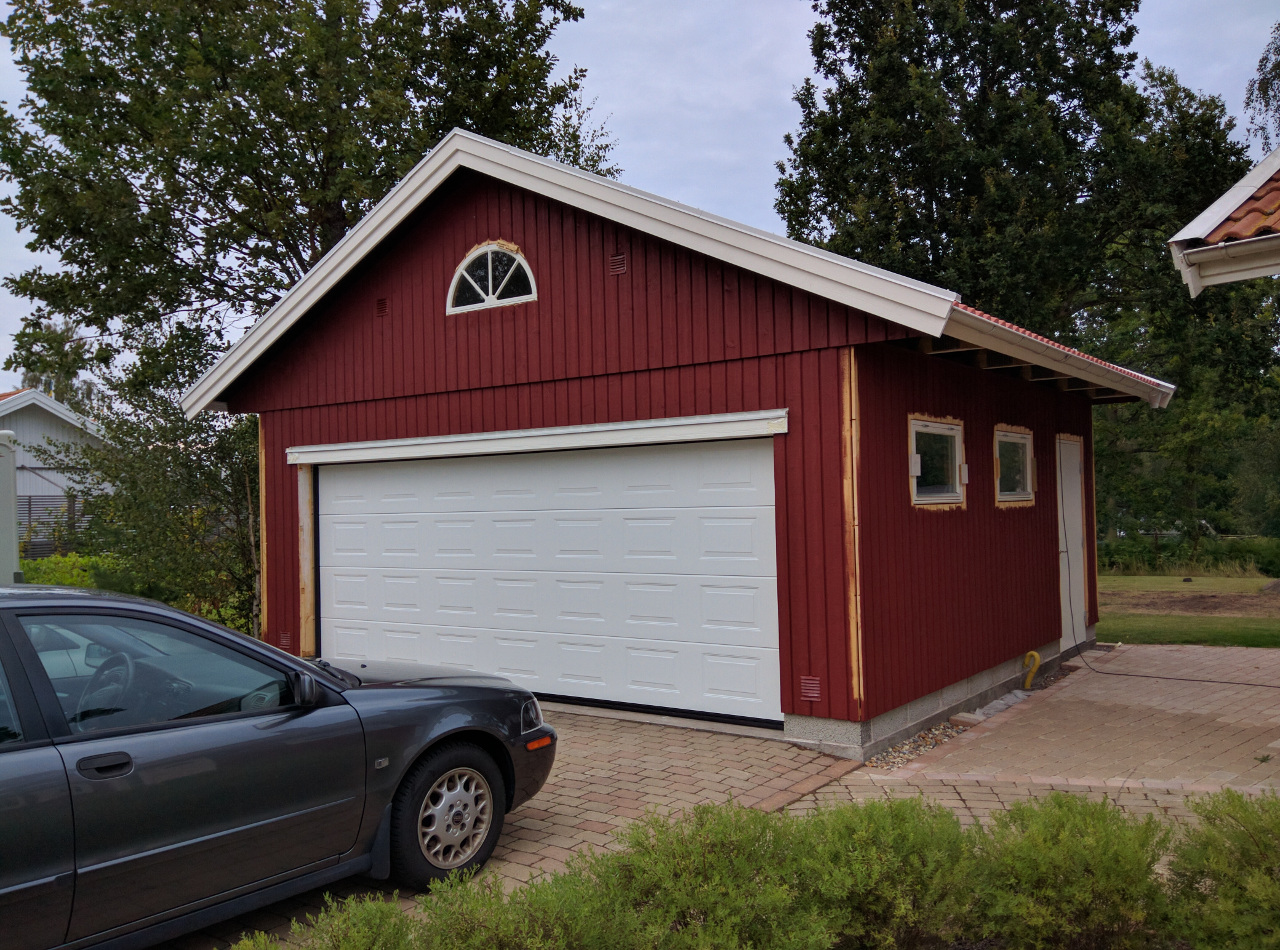 Finally finished with painting. 3 coats of red and white. So now I have fitted the boards around the windows, door and corners. Next thing will be to mount the boards underneath the roof. Only other thing to do outside is to fix the ground with some plaster. Think I'll wait till next year to do that. Better to focus inside on isolation, electric and plasterboards.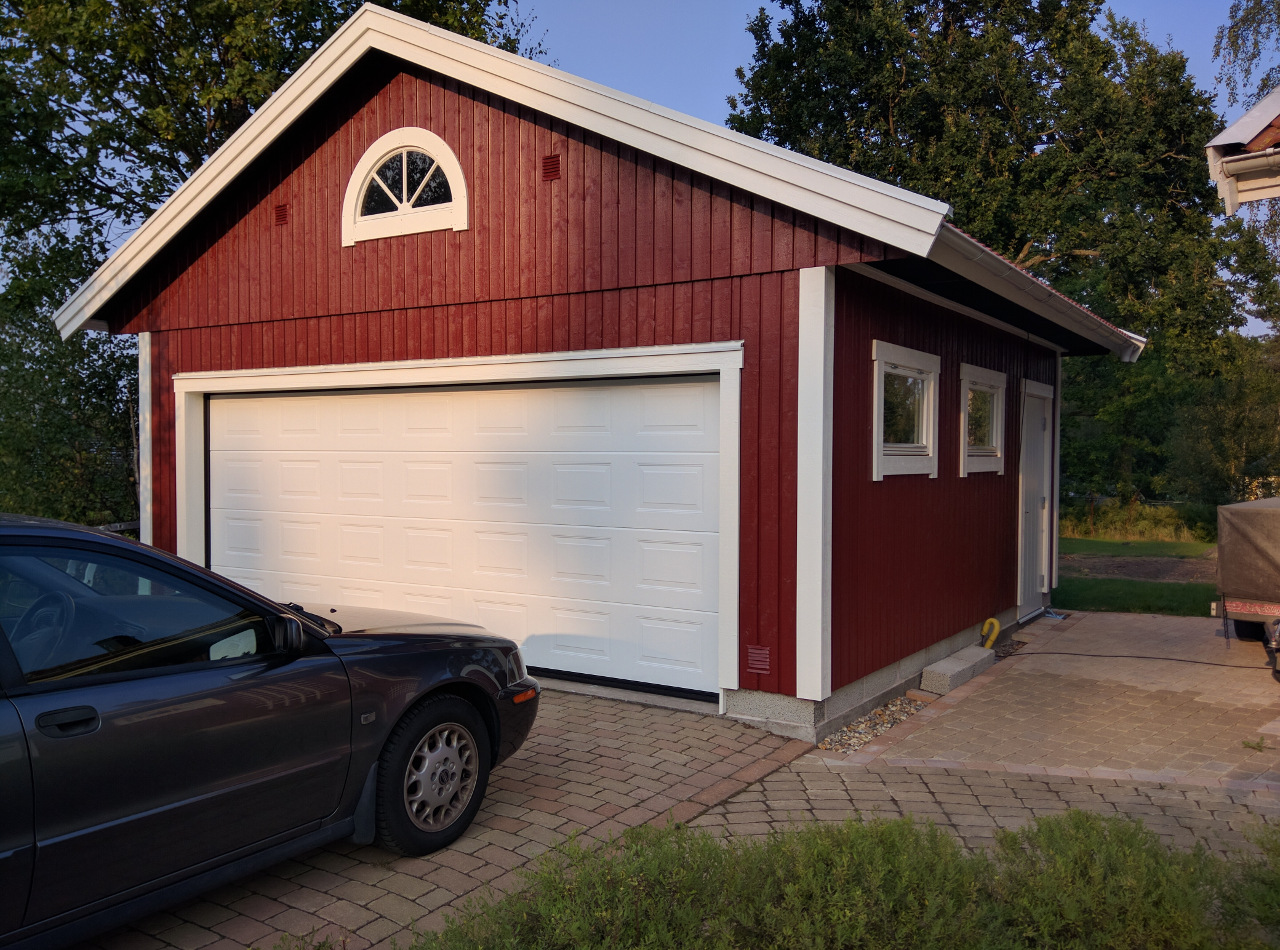 Nailed up the last board for underneath the roof. So now I'm finally finished with all the carpentry outside. Still have to fasten the drainpipes and window inks, but that is minor things...