I have not played much lately as I have been setting up a new Linux server with Owncloud. Owncloud is a private cloud service without need for Google or Microsoft, and its free.
My old server was just a file server and it was getting old. I had some other computer parts over form my older HTPC that will be perfect for my new server. I also wanted to hide my new server in the closet. A closet is not very ventilated, so I added ventilation in the closet and connected it to my house ventilation in the attic: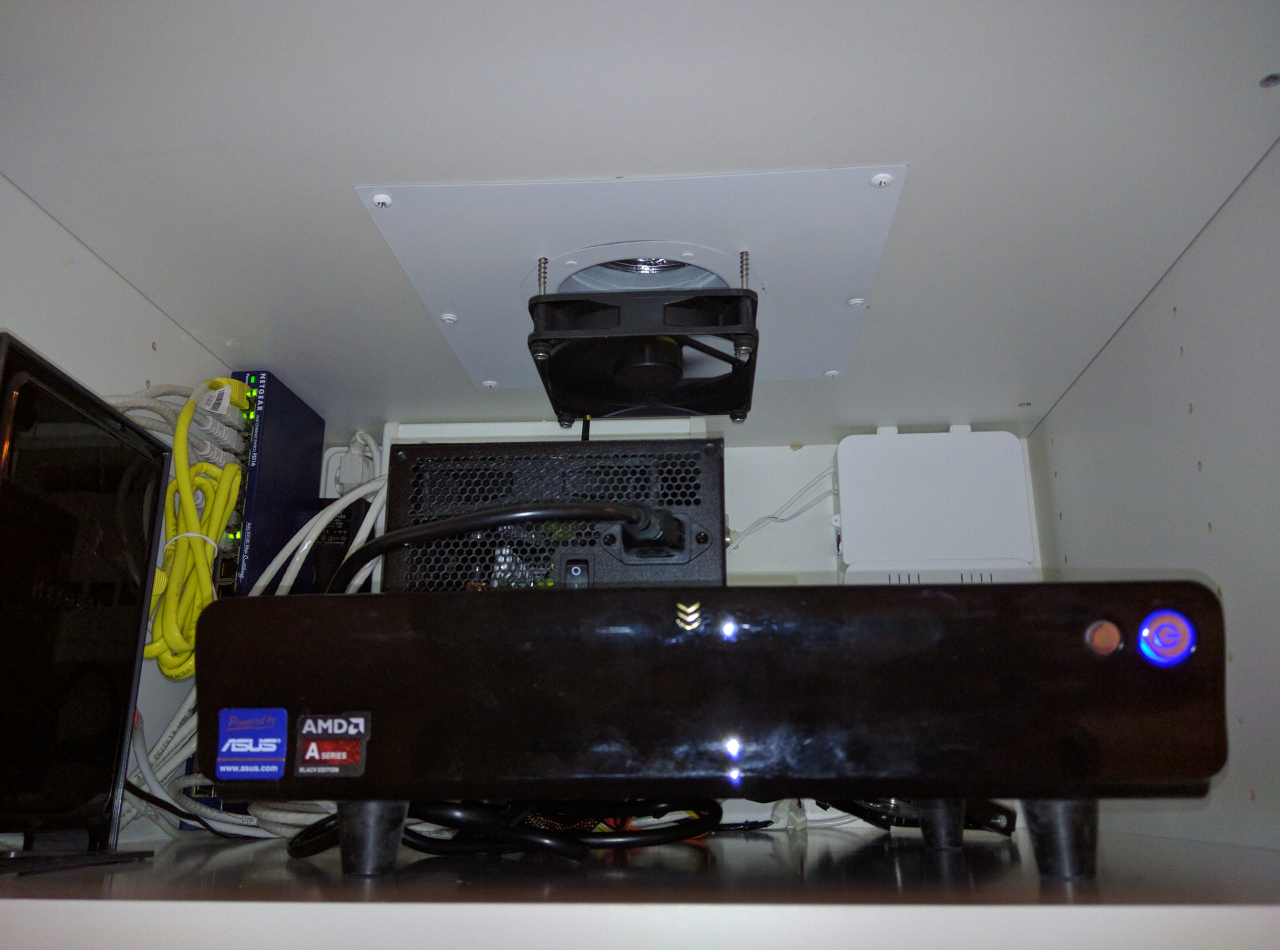 If anyone is interested to set up a Linux server with Owncloud, I'm happy to help.